GWC partners with a range of organizations that demonstrate a clear ability to achieve effective conservation, have excellent financial reporting and an ability to work on collaborative and innovative projects. These are some of the partners that GWC works with.
Meet Some GWC Partners
Working with local partners makes GWC an even more effective organization. We are happy to introduce you to a few of the organizations that make these partnerships a real success.
Alliance for Zero Extinction

GWC uses Alliance for Zero Extinction's (AZE) work to identify sites that require conservation action. The AZE engages non-governmental biodiversity conservation organizations working to prevent species extinctions. They work to identify and safeguard the places where Endangered or Critically Endangered species, under IUCN-World Conservation Union criteria, are restricted to a single remaining site. 

1% for the Planet

GWC is an approved nonprofit partner of 1% for the Planet, allowing GWC to receive direct donations from member businesses that can then count it toward their 1 percent commitment. 1% for the Planet connects businesses, consumers, and nonprofits, empowering all of us to drive big, positive change. Members donate 1% of sales annually, totaling more than $100 million in giving in just 10 years.

FUNDAECO

GWC catalyzes habitat protection through incredible partners, such as FUNDAECO in Guatemala. FUNDAECO is a private, non-political and not-for-profit organization dedicated to nature conservation and sustainable community Development. FUNDAECO tackles the "rapid destruction and loss of Guatemala's natural resources and biodiversity, which is trapping our country in a vicious circle of impoverishment and environmental degradation."
Alliance Membership
GWC is actively involved in a number of global and regional alliances and partnerships.
Western Ghats Network of Protected Areas for Threatened Amphibians

Alliance for Zero Extinction

1% For the Planet

UN International Year of Biodiversity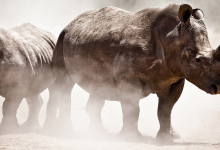 Associate Groups
At GWC we are committed to supporting organizations around the world working on the kind of vital conservation projects that line up with our core mission: to save species and keep the world wild. Sometimes that means going beyond helping with on-the-ground conservation work or funding a project. We have invested in the following organizations by providing a range of services — from financial to administrative — to ensure their conservation success. Some of these organizations will continue to be programs within GWC, while others will take off on their own. Either way, we rely on these "power partnerships" as integral parts of the GWC strategy to save species.
The ASG is a global network of dedicated experts who donate their time and expertise to create a community from where practical amphibian conservation can be advanced based on a solid foundation of science. The Group strives to conserve biological diversity by stimulating, developing, and executing practical programs to conserve amphibians and their habitats around the world. This is achieved by supporting a global web of partners to develop funding, capacity and technology transfer to achieve shared, strategic amphibian conservation goals.
The AWCSG is a Specialist Group of the Species Survival Commission (SSC) of the International Union for Conservation of Nature (IUCN). The members of this group are biologists, conservationists, and zoo professionals committed to the dissemination of information, research, and conservation of Asian wild cattle.
The SWG is a Working Group of the IUCN Species Survival Commission's Asian Wild Cattle Specialist Group. The group is focused on conservation of the Critically Endangered Saola, which is found only in small areas of the Annamite Mountains in Laos and Vietnam.
Caribnature is focused on the natural history and conservation of the Caribbean islands. They use multimedia essays to raise awareness of Caribbean biodiversity and conservation. The program is run by Dr. Blair Hedges and colleagues.
The Amphibian Survival Alliance protects amphibians and their habitats through dynamic partnerships worldwide. By focusing on amphibians, and the sites and habitats upon which they depend, the ASA is working to improve the quality of life for amphibians, for other wildlife (biodiversity), and for people around the world.
Frame of Mind empowers youth around the world to connect with their natural and cultural worlds through photography and visual storytelling. The organization's hands-on workshops are structured to provide technical and conceptual photography instruction and educational curricula that highlight relevant local conservation issues. Youth are encouraged to explore their natural and cultural worlds and fuse experiences into a cohesive and compelling personal story.
LAI is dedicated to finding amphibian species in India that have eluded researchers in the field. These amphibians, which once lived in habitats teeming with life, can currently be seen only in the silent and sterile unchanging world inside museum. LAI research teams are conducting expeditions to determine the status of these species in the wild.
In remote northwestern British Columbia, Canada, within the Tahltan First Nation traditional territory and part of the Sacred Headwaters region, lies Todagin Mountain, a plateau that is home to what is thought to be the world's largest lambing herd of Stone's Sheep. The Surviving Todagin project is dedicated to research and communication about the conservation needs of Stone's Sheep.